Disinfection Service Call
(08) 9336 6944
Pestpro can disinfect your home, office and workplace by delivering a broad-spectrum disinfection misting service, targeting both surfaces and inaccessible areas. Regular disinfection services should form part of your action plan to prevent the spread of harmful bacteria and viruses.
Whether your business requires a deep clean after staff illness or is interested in a once off pre and/or post viral season clean, Pestpro' viral infection cleaning provides the highest quality clean of your services without compromising your business productivity.
We recommend our unique disinfection service on a 4 weekly or 8 weekly rotation to keep any viruses at bay to maintain a healthy home and/or work place.
To reduce the risk of virus infections being spread through person-to-person contact, Pestpro ensures a thorough clean of your space during peak viral infection seasons. Our specialist machines provide an all over disinfection and sterilization of all surfaces and windows in a timely manner. The innovative technology allows us to operate more efficiently while achieving the most optimal clean of your working environment.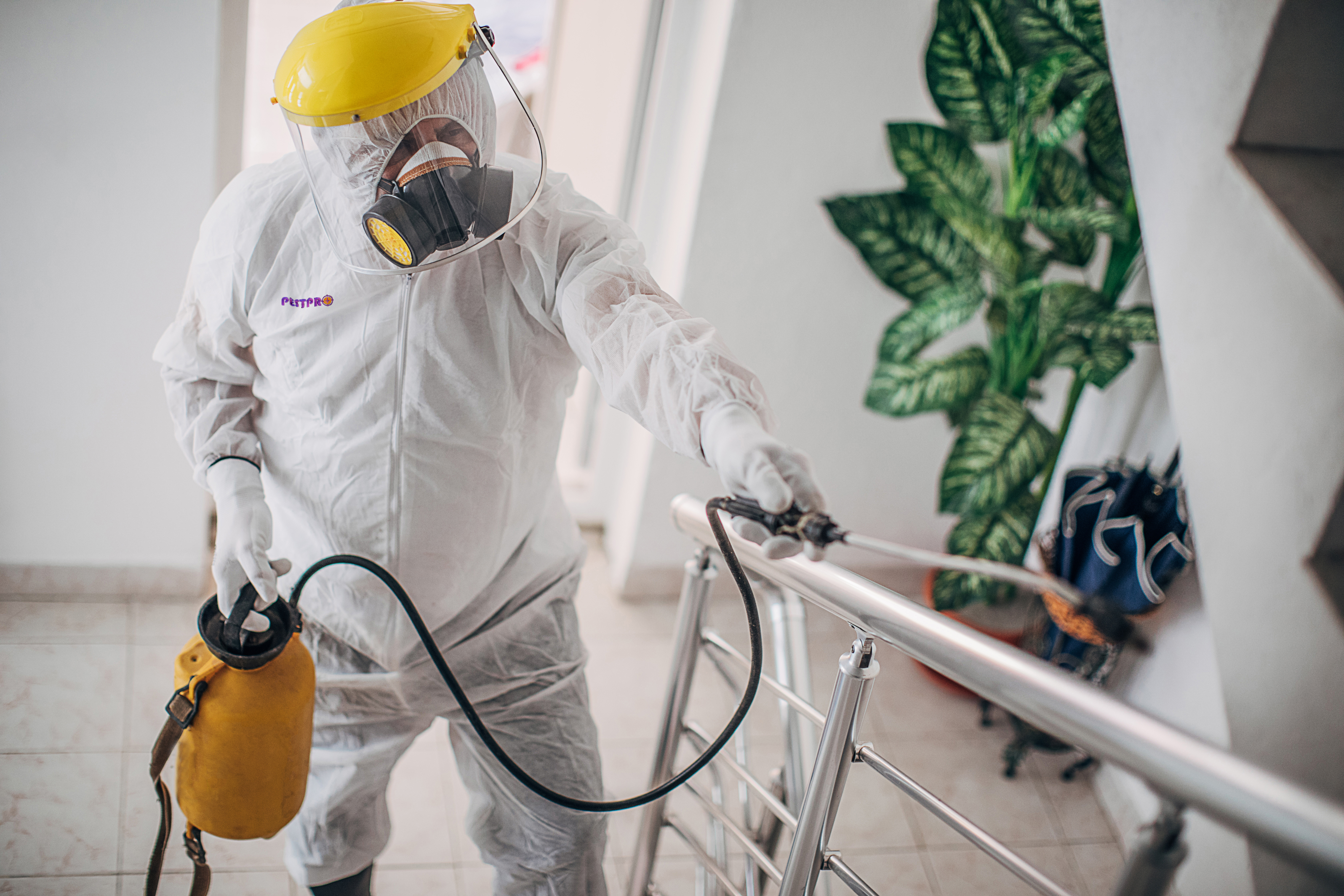 Professional Sanitisation with certified virucidal products
Kills 99.99% of germs and minimising the risk of viral infection
Applicable for domestic and commercial properties
Reducing the risks of viral infection
Entirely safe non-toxic disinfection treatment
Training passed from the Australian Government Department of Health
Is listed as an essential service
Why Choose Pestpro's Disinfection Service?
Modern Disinfectant

– We use a broadspectrum, non-selective disinfectant with outstanding virucidal properties for a fast kill
Superior Safety

– A superior safety profile ensures convenient application for users, safe for all surfaces and can even be misted safely in the presence of animals
Environmental Friendly

– We have selected a disinfectant that includes ingredients which have been carefully chosen for their ability to degrade naturally within the environment
Minimal Downtime for Your Home, Office Or Workplace
The disinfectant that will be used in cleaning areas should be one that has antiviral capabilities, which means it can kill a virus.
Our expert selection of disinfectant enables us to sanitise large areas in short periods of time, achieving maximum effectiveness and minimal downtime for your home, office or workplace. The disinfectants we utilise are the same industrial grade, safety rated ones selected by governments worldwide for Emergency Disease Control and are listed in the biosecurity guides of the United Nations Food and Agricultural Organisation.
Kills Viruses, Bacteria & Fungi
Disinfects All Surfaces
Non-Toxic, Non-VOC Eco-Friendly
Minimal Downtime
For Our Disinfection Service Call Pestpro today on
(08) 9336 6944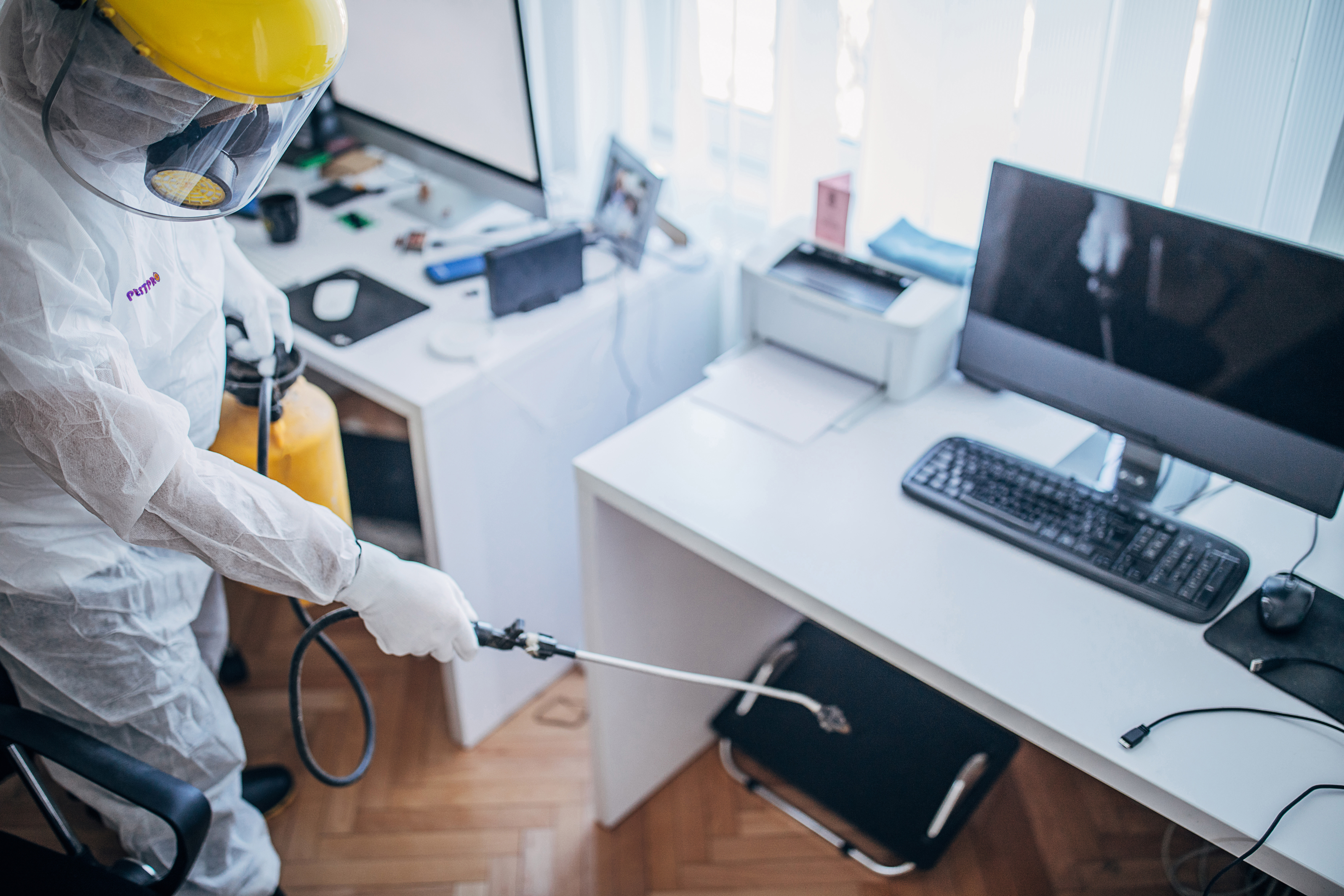 We Provide Disinfection Services For:
Businesses & Homes
Government Offices
Medical & Healthcare
Food Manufacturing
Public Transport & Areas
Retail Stores & Centres
Childcare & Schools
Hotel & Hospitality
And more…
If you have any questions regarding our disinfection service for your Perth home or office, call Pestpro on
(08) 9336 6944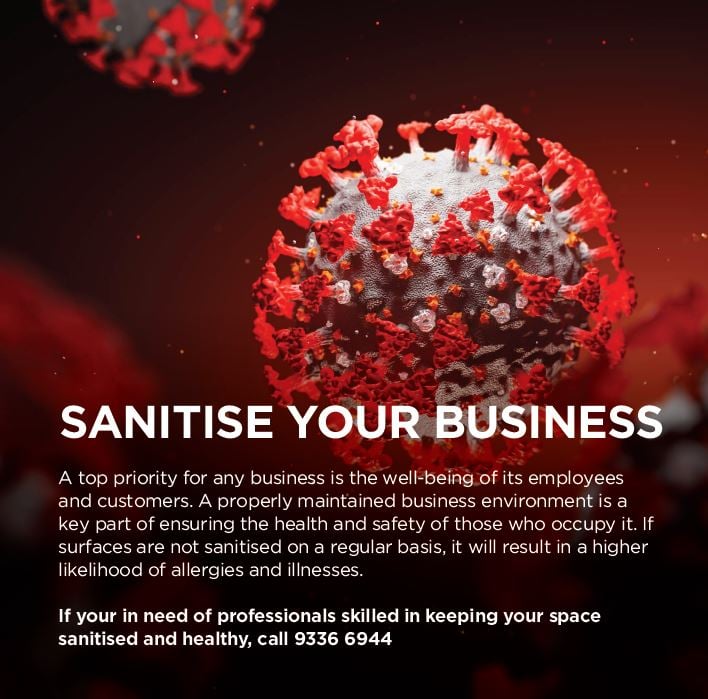 YOU MAY ALSO BE INTERESTED IN OUR PEST CONTROL SERVICES

Our process
1
INSPECTION
You'll get the answers you want about pests at your business as we provide a thorough inspection if need be and identify problem areas.
2
Treatment
One of our friendly Pestpro technicians will treat your home or business to eradicate unwanted Pests.
3
Full-Service Plan
If required, we can discuss and implement a full-service plan ensuring the pests do not return.
You may also be interested in...